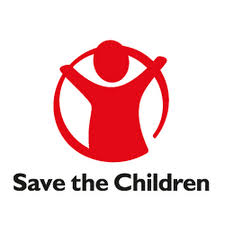 Save the Children is a leading international organization helping children in need around the world. First established in the UK in 1919, separate national organizations have been set up in more than twenty-eight countries, sharing the aim of improving the lives of children through education, health care and economic opportunities, as well as emergency aid in cases of natural disasters, war and conflict.

In Nigeria, Save the Children has been working since 2001. The early focus was on getting children actively involved in shaping the decisions that affect their lives. Today, Save the Children is working in seven federal states - Zamfara, Yobe, Jigawa, Katsina, Kano, Bauchi and Kaduna focusing on providing basic healthcare and protecting children.

Save the Children is currently recruiting to fill the following position:

Position: Humanitarian Health Advisor

Job Description:
With the increasing frequency and severity of emergencies world-wide, Save the Children UK is increasing its capacity to support humanitarian programmes and as Humanitarian Health Advisor you can help. You will manage a small number of roving Humanitarian Surge Team Health Advisers focusing on the West and Central Africa region including CAR, Mali, Niger, Nigeria and DRC.
Working in more than 120 countries, we do whatever it takes to create breakthroughs in the way the world treats children. We work closely with our teams in country offices to increase our capacity to meet the humanitarian health needs of children and their families affected by crises. Together, we save children's lives, fight for their rights and help them fulfill their potential.
In this challenging role, as Humanitarian Health Advisor, you will need to travel, quite frequently and at short notice. One of your main roles will be to support and lead on the establishment of health programmes in emergency settings, including technical assessments, developing health plans, strategies and master budgets. You will also:
Provide backstopping support to up to three countries, which will include technical support visits as required
Contribute to head office discussions and policy formulation in thematic areas including vaccination and epidemic alert and response
Contribute to the design and roll out of our humanitarian health capacity building initiatives for Save the Children staff and partners' staff at head office and in the field
Support country programmes and head office in the recruitment of humanitarian health staff
We are looking for a clinician with both a public health background and field operations experience to join us as the Humanitarian Health Advisor.

Qualifications/Requirements:
To be successful, you will be motivated by ensuring the high quality of health services for the most deprived children and their families. You will have substantial and progressive experience in the field and management of humanitarian health programmes. You will also need:
Field experience in diverse acute emergencies
Proven experience in developing proposals for major donors
Experience with health or nutrition cluster coordination
Experience of capacity building and mentoring
Fluency (written and oral) in English and French.

Method of Application:
All potential job applicants should copy link attached below and paste on browser to Apply:

https://jobs.savethechildren.org.uk/vacancy/humanitarian-health-adviser-2063/2089/description/

Application Deadline: 10th January, 2016

HWN........a division of Tripple World Africa Network!
: 2016-01-10 | : 891
---