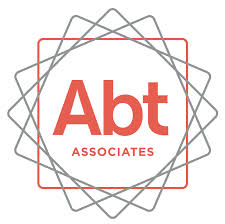 In 1965, Clark Abt expressed a single, noble goal—to create a world free of war and poverty. The visionary set to work establishing Abt Associates. Over the next half century, the company became known as a bold, innovative and effective agent of social change, committed to improving the quality of life and economic well-being of people worldwide. Today, Abt Associates continues to be a mission-driven, global leader in research and program implementation in the fields of health, social and environmental policy, and international development. Known for its rigorous approach to solving complex challenges, Abt Associates is regularly ranked as one of the top 20 global research firms and one of the top 40 international development innovators.

Abt Associates is currently recruiting to fill the following position:

Position: Senior Health Finance Advisor

Job Description:
Senior Health Finance Advisor to support the International Health Division. In Nigeria, the HFG project is currently working with the Government of Nigeria (GON) to support sustainability and country ownership of Nigeria's HIV/AIDS and TB programs. HFG seeks to hire a Senior Health Financing Advisor that will provide health financing technical support and coordinates activities of the field staff working in USAID's PEPFAR priority states: Lagos, Cross Rivers, Rivers and Akwa Ibom.

Duties/Responsibilities:
Provide high level technical contribution towards design and implementation of HFG Nigeria health financing technical assistance to strengthen priority state health financing planning and implementation in conjunction with the COP/DCOP and the technical leads;
Provide technical leadership towards successful implementation of all HFG Nigeria health financing activities at the state level in partnership with state program coordinators in four priority states;
Represent HFG Nigeria at health financing meetings/events and actively participate in the national health financing Technical Working Group and other relevant technical groups;
Liaise with other partners and projects on health financing issues on behalf of HFG Nigeria;
Institute quality assurance measures throughout the design, implementation and evaluation of all HFG health financing activities;
Write detailed and high quality monthly and quarterly health financing reports that meet both HFG and USAID monitoring and evaluation standards;
Document health financing success stories/lessons learned and produce publishable health financing materials including policy briefs and peer-reviewed articles;
Work with the COP and DCOP to coordinate field activities to ensure timely implementation of planned activities of HFG Nigeria without compromising quality and efficiency;
Carry out other activities as requested by the COP and DCOP.

Qualifications/Requirements:
Master's Degree (minimum), or a Doctorate Degree (desirable), in a relevant field such as Public Administration, Public Health, Medicine, Economics, Epidemiology, or other relevant fields
8+ years of experience and a master degree OR the equivalent combination of education and experience.
At least eight years of progressive professional experience in public health, health financing, health economics or pubic finance management;
Demonstrated project management and leadership capabilities and the ability to lead multidisciplinary and multicultural teams;
Demonstrated ability to ensure that individuals and teams adhere to the highest standards of quality, relevance and timeliness;
Knowledge about US Government development assistance policy and USAID operational procedures is desirable;
High level of computer proficiency and demonstrated good oral and written communication skills.

Method of Application:
All potential job applicants should forward a Cover Letter detailing suitability for the job requirements and CV, all as a single document with Senior Health Financing Advsior as subject of mail to:

hfgnigeriajobs@abtassoc.com

Application Deadline: 20th January, 2016

HWN..........a division of Tripple World Africa Network!
: 2016-01-20 | : 909
---