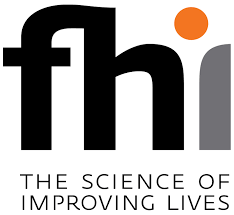 FHI 360 is a nonprofit human development organization dedicated to improving lives in lasting ways by advancing integrated, locally driven solutions. Our staff includes experts in health, education, nutrition, environment, economic development, civil society, gender, youth, research and technology - creating a unique mix of capabilities to address today's interrelated development challenges. FHI 360 serves more than 70 countries and all U.S. states and territories.

Position: Senior Technical Officer, Mitigation

Area: Global Health, Population & Nutrition

Location: Abuja, Nigeria.

Job ID: 16501

Job Description:
The Strengthening Integrated Delivery of HIV/AIDS Services (SIDHAS) project is a five-year PEPFAR program to provide high quality HIV/AIDS services, and to build the capacity of the public and private sectors in Nigeria in order to provide these services in a sustainable manner. The SIDHAS project is funded by the United States Agency for International Development (USAID).

Qualifications/Responsibilities:
Assist in the development of strategies for the design and implementation of HIV/AIDS mitigation interventions., this includes orphans and vulnerable children programming; home based care; PHDP and other care and support activities at the community and facility levels.
Development and implementation of interventions focusing on nutrition, food security, education and skills development; psychosocial/spiritual support and shelter; household economic strengthening, legislative support and child protection.
Provide technical support to build the capacity of local implementing agencies and state counterparts to carry out orphans and vulnerable children and other mitigation activities and create effective linkages with facility based services.
Provide technical guidance and provide input regarding HIV/AIDS mitigation programs.
Contribute to development of lessons learned from programs and projects related to mitigation of HIV/AIDS and apply these lessons to modify existing program and improve the design of new programs.

Project Management:
Collaborate with the FANTA/Nigeria Project Manager in preparing a work plan, budget, and operational implementation plan for NACS activities.
Collaborate with FANTA Project Manager, Nigeria in drafting technical materials including guidelines, SOP training manuals, reports, concept notes, and other materials as needed and review and refine materials produced by consultants.
Work with the FANTA/Nigeria Project Manager to fulfill USAID and PEPFAR reporting requirements in collaboration with FANTA headquarters, including PEPFAR semi-annual and annual progress reports, expenditure analysis reporting, and FANTA monthly and annual reports.
Serve as an alternate representative of FANTA/Nigeria in the absence of the Project Manager.
Perform other tasks as requested by supervisor.

Requirements/Qualification:
MB.BS/MD/PHD or similar degree with 3 to 5 years public health experience at the state or community level or in the private health sector.
Or MPH or MS/MA in relevant degree with 5 to 7 years public health experience at the state or community level or in the private health sector.
Or BS/BA in nutrition, microbiology, health sciences, public health or in relevant degree with 7 to 9 years public health experience at the state or community level or in the private health sector.
Knowledgeable about health and development programs in developing countries, including its comprehensive impact upon those infected and affected by the disease.
Has knowledge about and experience working with health and community services within the geographical area.
Has experience planning, coordinating, and/or facilitating training and meetings.
Has experience working with PLHIV and support groups of PLHIV.
Knowledge of Nigerian clinical setting, including government and non-government settings.
Sensitivity to cultural differences and understanding of the social, political and ethical issues surrounding HIV infections
Ability to manage tight deadlines and deliver high volumes of work with minimal supervision.
Self-motivation and ability to work independently
Excellent interpersonal, oral communication and organizational skills
Ability to translate technical information into practical guidance and tools for service providers
High degree of proficiency in written and spoken English communication.
Well-developed computer skills.
Ability to travel within Nigeria 30% time.

Method of Application:
All potential job applicants should copy link attached below and paste on a browser to Apply:

https://jobs-fhi360.icims.com/jobs/16501/senior-technical-officer%2c-mitigation/job?mobile=false&width=675&height=500&bga=true&needsRedirect=false&jan1offset=60&jun1offset=60

Application Deadline: Not Specified [Apply Speedily].
HWN..........a division of Tripple World Africa Network!
: 2016-01-31 | : 1187
---