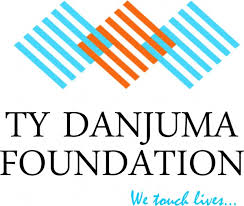 TY Danjuma Foundation is currently recruiting to fill the following position:

Position: Programme Officers (Community Health).

The position reports to the Chief Executive Officer

Duties/Responsibilities:
Prepare proposal analysis including written summaries and recommendations for review and action.
Supervise assigned portfolio of grantees in the community health sector
Develop reports to aggregate evaluation results and communicate the Foundation's impact in the community as may be required.
Ensure that grant records are complete, accurate and current. Maintain statistical information regarding grant-making activity of the Foundation.
Monitor implementation of grant by requesting and reviewing written evaluations and by conducting site visits to a representative number of grant recipients
Review letters of inquiry and full proposals to ensure that required information has been provided. And, conduct additional research into the relevant field of interest and/or non-profit organization.
Provide assistance to grant seekers and grant recipients organizations, as necessary, to direct them to other resources for organizational development, funding, program ideas, training etc.
Respond to inquiries from non-profit organizations regarding the Foundations' grant-making guidelines and Requests for Proposals
Consult with non-profit organizations regarding specific grant proposals to ensure that proposals meet Foundation guidelines and/or initiative requirements.
Develop and maintain contact with key stakeholders in the non-profit organizations society.
Support initiatives developed/coordinated by Grantees and Communities
Keep abreast of emerging issues both locally and nationally in the health.
Other duties as assigned by Management

Qualifications/Requirements:
Degree in Medical Sciences, Nursing, or Public/ Community Health. Possession of post-graduate degree in Public Health would be an added advantage
3+ years of experience, some of which must be in a similar role in a reputable not-for-profit organisation.
Grant-making experience would be strongly preferred.
Ability to conduct baseline studies without supervision
Conversant with modern techniques for monitoring and evaluation.
Excellent interpersonal and negotiation skills.
High level of professionalism, courage, accountability, and personal integrity,
Excellent organizational, writing, communication, and presentation skills;
Self-motivated, results-oriented, and proactive,
Strong critical thinking skills and capable of anticipating organizational needs,
Ability to use Microsoft Office Suite including MS Projects.

Method of Application:
All potential job applicants should send their CVs and applications to:

vacancies2016@tydanjumafoundation.org

NB: Interested applicants should submit:
An application letter (no more than 2 pages) stating why you think you are suitable for the position and what value you hope to bring to the Foundation if given the opportunity;
A 2-page CV which speaks directly to the position of your interest.

For Enquiries Contact:

TY Danjuma Foundation |
35 Fandriana Close,
Off Oda Crescent,
Off Dar Es Salaam Street,
Off Aminu Kanu Crescent,
Wuse II, Abuja, Nigeria.

General Email: contact@tydanjumafoundation.org

Application Deadline: 1st February, 2016

HWN..........a division of Tripple World Africa Network!
: 2016-02-01 | : 986
---