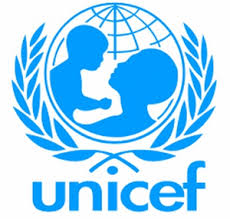 United Nations Childrens Fund (UNICEF), Nigeria is currently recruiting to fill the following position for suitably qualified Non-Nigerian candidates:

Position: Internionational Consultant on Unaccompanied and Separated Children (UASC).

Vacancy number: VN-NGR-02-2016

Level: P3

Contract Type: Special Service Agreement (SSA).

Duration: 10 months.

Location: Maiduguri with frequent travel in the North- East of Nigeria.

Background/ Purpose of Consultancy:
As a result of the intensified fighting, there were mass displacements, resulting in 1,978,950 persons displaced in the three North-Eastern States of Nigeria. The nature of the conflict and the resultant displacements have caused a large and growing number of children separated from their primary caregivers. Preparations for interim care arrangements and reintegration support for children affected by armed conflict are an urgent priority.

The purpose of this consultancy is to support the UNICEF Nigeria Country Office to scale up its emergency response programme related to unaccompanied and separated children (UASC) to ensure fulfillment of UNICEF's CCC Commitment 4. This includes ensuring interventions are in place to prevent and address family separation and to promote family-based care where possible, in coordination with partners.

Job Description:
Under the supervision of the Child Protection Specialist (Borno) and technical guidance of the Child Protection in Emergencies Manager, the consultant will assess the gaps in the programme, including in the capacities of partners address the gaps and strengthen capacities for effective programme implementation in identification, registration, tracing, reunification and appropriate alternative care for UASC. The consultancy will also support capacity-building initiatives, including trainings of partners to carry-out identification, documentation, interim care, psychosocial support, family tracing, reunification and follow-up of unaccompanied and separated children, as well as prevention of family separation (primary and secondary).

Major Tasks to be accomplished:
Prepare action plan for sensitization, training and coaching for state and non-state partners on case management of UASC based on capacity gaps and gaps and challenges in programme implementation
Coach and train State and Federal Ministries of Women Affairs and Social Welfare social welfare officers and assistants and National and State Emergency Management Agencies on effective approaches to UASC in accordance with the action plan
Provide technical support to the UNICEF's partners on identification, registration, tracing, reunification and documentation of UASC
Provide technical support to the UNICEF's partners on placing UASC under appropriate alternative care systems, with particular attention to the provision of care for high risk children i.e., children associated with armed groups, children born out of sexual violence etc.
Provide technical support to state and non-state partners for the operationalisation of the Child Protection Information Management System (CPIMS) and Case Managements System
Provide technical guidance to and oversee the development of national consultants' on UASC monthly work plans
Monitor implementation of UASC project by UNICEF's partners
Contribute to preparation of programme status reports required for donors, management or others, including data collection of key M&E indicators

Qualifications/Requirements:
Masters degree in social science, social work, social development, child development or related field or minimum of five years of relevant experience, preferably with UN or NGOs at national or international level, in the field of unaccompanied and separated children in situations of armed conflict
Minimum of five years' experience in child protection
Experience in developing and implementing systems of identification, documentation, tracing and reunification of UASC
Experience in developing and delivering training, including on UASC
Experience of working in an emergency context is desirable
Ability to work independently in the field
Fluency in English and excellent communication skills - both oral and written. A working knowledge of French would be desirable to facilitate coordination for cross border tracing and reunification.

Method of Application:
All potential job applicants should send their application, accompanied by updated CV in English and a completed United Nations Personal History Form, (which can be downloaded from UNICEF Website via: www.unicef.org/employ ) to the email address stated below:

nrecruit@unicef.org

NB:
Please put the position title you are applying for on the subject line of your email.
UNICEF, a smoke-free environment, is committed to gender equality in its mandate and its staff. Well qualified candidates, particularly women are strongly encouraged to apply. Zero tolerance of sexual abuse and exploitation is our policy.

Application Deadline: 4th February, 2016.

HWN.........a division of Tripple World Africa Network!
: 2016-02-04 | : 1122
---