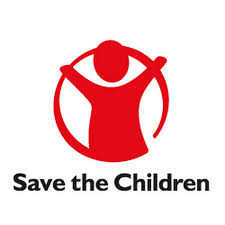 Save the Children is a leading international organization helping children in need around the world. First established in the UK in 1919, separate national organizations have been set up in more than twenty-eight countries, sharing the aim of improving the lives of children through education, health care and economic opportunities, as well as emergency aid in cases of natural disasters, war and conflict.

In Nigeria, Save the Children has been working since 2001. The early focus was on getting children actively involved in shaping the decisions that affect their lives. Today, Save the Children is working in seven federal states - Zamfara, Yobe, Jigawa, Katsina, Kano, Bauchi and Kaduna - focusing on providing basic healthcare and protecting children.

Save the Children is currently recruiting to fill the following positions:

Position 1: Nutrition Coordinator, SPRING

Location: Kaduna

Job Description:
As a member of the SPRING Team, the Nutrition Coordinator will work under the direct supervision of SPRING/Nigeria Programs Director / Programme Manager (at the Country Office) in the day-to-day successful implementation of the SPRING/Nigeria Project at the State level.
Overall, the Nutrition Coordinator is responsible for the support and capacity building of the UGM partners (including CSOs) and the Government counterparts at the State level with guidance from the SPRING/Nigeria Programs and Technical Leads in the country office.

Key Areas of Accountability:
Ensure the day-to-day implementation of the work plan activities in the State and provide input into the development, on-going management and maintenance of work plan with regular support from the Programs Director.
With support from both the Program and Technical leads in the country office, provide technical assistance to the UGM partners and Government counterpart to build their capacity to implement nutrition related activities as agreed in the SPRING work plan and to ensure that agreed targets are met.
Responsible for facilitation of trainings, support State level planning and activities for World Breastfeeding week and other nutrition activities as agreed in the annual work-plan.
Manage the preparation, coordination, and execution for special technical events, such as trainings and supportive supervision.
Establish and maintain effective working relationship with the Nutrition Coordinator on the STEER project. This synergy should include, regular consultation on matters such as but not limited to work-planning, review meetings and joint supportive supervision visits.
Maintain good relationship with Government and non-Government partners working on Nutrition in the State.
Represent SPRING in State level meetings such as SCFN, working groups, etc.
Perform other duties and tasks as determined by the SPRING/Nigeria Senior Management Team (SMT) including coordination of travel and assisting SPRING/HQ staff when in country.
Comply with the requirements of Save the Children's child protection policies, comply strictly with security procedures and other staff policies.
Participate in meetings, seminars, debriefings and other technical meetings.
Compile State level reports on project results, case studies and lessons learned.
Develop State level annual, quarterly and monthly work-plans as agreed with line manager.
Facilitate, draft, and participate in the development of, and/or the timely completion/review of SPRING technical reports, such as: monthly, quarterly, and/or annual reports; strategic plans and work plans; and other ad hoc reports, as required.
Participate in the design and implementation of assessments and evaluation studies, trainings, and workshops.
Support the work of consultants in the States as needs arise with technical and programmatic guidance from the country office.
Document technical team meetings, partner meetings, conferences, and workshops, so that notes are available to team members not in attendance and to SPRING/HQ.
Liaise with the Technical Director to provide support on technical initiatives, including performing literature searches, investigating key issues, and contributing to technical activities as required.

Qualifications/Requirements:
Degree or equivalent work experience in the field of nutrition, health, or development
Experience working with an international NGO a plus
Interest in development issues
Strong organizational skills and communication skills
Ability to work independently and manage various projects in a team setting, with limited supervision
Fluency in English and at least one other national language of Nigeria (Hausa).
Experience working across multiple sub agreements and partners; ability to work well with people at all levels.
Strong computer skills required, especially the ability to work comfortably in the MS office package
Excellent interpersonal skills and ability to work successfully in team environment
Demonstrated ability to assess priorities and handle multiple tasks simultaneously to meet deadlines with attention to detail and quality.

Position 2: Infant and Young Child Feeding (IYCF) Officer

Location: Borno State - Nigeria

Main Responsibilities:
The post holder will receive a context specific ToR for each deployment, which will draw upon the responsibilities outlined below:

Programme Support (typically will be at field level):
Support field level technical assessments in coordination with the Nutrition Coordinator and other SC thematic areas and/or other external sector agencies, ensuring assessment findings are documented and that all assessments include a specific analysis of children's needs.
Responsibility for the day to day management of Nutrition project site activities and staff (Child Friendly Spaces, breastfeeding counsellors and volunteers)
Conduct trainings to build the capacity of staff/volunteers, MoH staff and the community at large
Ensure all staff understand and implement programme guidelines used for assessing the mother-child pair, advising the best feeding option and following up as appropriate.
Ensure appropriate and consistent education messaging to mothers and other carers at Child Friendly Shelters and in the community
With the support of Nutrition Coordinator, support project implementation to ensure timely delivery of project activities (for example, monitoring against log frames, individual performance management work plans).
Working closely with the Field Manager and the Nutrition Coordinator and/or other senior programme staff, with the HR team, help in the identification and recruitment of community mobilisers and/or project volunteers (MTM Support Group Leaders)
Provide technical support to Save the Children staff (IYCF-E, FSL, Child Protection and others as necessary), MoH and other humanitarian actors as necessary to promote consistent good practice
Facilitate the development and scheduling of volunteer outreach activities
With the Breastfeeding Counsellors and Child Protection staff, develop monthly work plans for the Child Friendly Shelters
With support from the Monitoring & Evaluation team support the M & E plan implementation within the Nutrition projects, ensuring this links to reporting requirements.
With support from the Accountability Lead ensure accountability is enforced in all project activities as well as ensuring that feedback from children and their families is considered in project design/implementation
Work closely with partners and their staff to ensure project activities are implemented in time and within the stipulated quality.
To ensure that the minimum standards of humanitarian relief are maintained in accordance with the Sphere Charter and Red Cross Code of Conduct.
Prepare field visit plans and supervision checklist in advance of trips
Compile monthly activity reports and assist with stock consumption/distribution plans for each of the CFSs as required
Facilitate cross sectoral programming, particularly to promote excellent communication and referral between IYCF-E, FSL and CP programming
Under the guidance of the Nutrition Coordinator, undertake local level advocacy targeting other humanitarian actors, local authorities, ministries and the military as appropriate, on assessment and appropriate response to support infant and young child feeding.
At field sites, liaise with other humanitarian actors, local authorities, ministries and the military as appropriate, to maximize collaboration and ensure proper coordination of activities.

Capacity Building:
Identify learning and training opportunities for partner staff and communicate this to the Project Manager or Nutrition Coordinator.
Conduct trainings to build the capacity of staff/partners/volunteers, MoH staff and the community at large.

Representation & Advocacy & Organisational Learning:
Ensure that Save the Children's work is coordinated with efforts of other agencies and Government, and support Interagency Coordination forums, advocating for the specific needs of children. This may involve supporting coordination working groups within the host communities or target project sites.
Contribute to communications and media work as required through correction of data and information and sharing with the project heads

General:
Comply with Save the Children policies and practice with respect to child protection, code of conduct, health and safety, equal opportunities and other relevant policies and procedures.

Qualifications/Requirements:
Essential:
Health / Public Health / Nutrition / B.Sc or equivalent
Demonstrable management experience
Experience of implementation programmes (ideally nutrition related), including monitoring and evaluation
Experience in conducting assessments and an understanding of nutritional data
Proven capacity to supervise, train and coach staff
Willingness and capacity to be flexible and accommodating when faced with difficult and frustrating working conditions
Prepared to live and work in an uncertain security environment
Ability and willingness to frequently travel and stay at the field
Fluency in written and spoken English and local languages
Demonstrable ability at report writing
Ability and willingness to frequently travel and stay at the field
Prepared to live and work in an uncertain security environment
Commitment to and understanding of Save the Children's aims, values and principles
Experience and ability to represent Save the Children's nutrition work in external meetings
Demonstrable ability at report writing and excellent communication skills
Computer literate.

Desirable:
Qualified nurse or midwife with primary health care / community health care experience.
Emergency programming experience.

Method of Application:
All potential job applicants should copy link attached below and paste on a browser to APPLY:

http://savethechildrenng.simplicant.com/

Application Deadline: 15th February, 2016

HWN........a division of Tripple World Africa Network!
: 2016-02-15 | : 1305
---