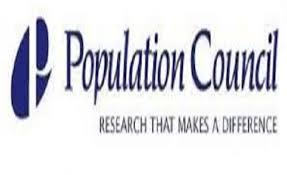 Population Council is an international, non-profit, non-governmental institution that seeks to improve the well-being and reproductive health of current and future generations around the world and help achieve a humane, equitable and sustainable balance between people and resources. The Council's major program areas ace HIV&AIDS, Reproductive Health and Poverty, Gender, and Youth. The Council conducts biomedical, social science and public health research and helps build research capacities in developing countries. The Population Council works in collaboration with a broad range of Nigerian institutions.

Population Council is currently recruiting to fill the following position:

Position: Pharmacist

Location: Abuja, Nigeria

Job Type: Contract Full-Time

Job Description:
The candidate for this position will set up and manage the day-to-day running of a pharmacy in a newly established community-based outpatient clinic for men who engage in high behaviors that predispose them to increased risks of HIV and other sexually transmitted infections and perform other related duties as assigned.

Duties/Responsibilities:
Contribute significantly to the setting up of a pharmacy in the community-based clinic.
Responsible for the day-to-day running of the pharmacy
Receive written prescription or refill requests and verify that information obtained is complete and accurate.
Maintain proper storage and security conditions for drugs
Maintain proper inventory of medications and supplies
Ensure that patient records are kept confidential
Answer telephones, responding to questions and requests
Fill bottles of prescribed medications and type and affix labels
Assist customers by answering simple questions, locating items or referring them to the Doctor for further medical or medication information.
Ensure that all pharmacy related reports are submitted in a timely manner.
Undertake any additional activities such as clerical and administrative functions as identified by your Supervisor

Qualifications/Requirements:
Level of Education - Minimum B.Pharm. or equivalence MD, Master's of Public Health, a related field
General Communication , Supervisory &Interpersonal Skill Level - Excellent
Language Requirements - English - Excellent
Level of IT Expertise Required - Good
Ability to travel within and outside Nigeria
* Desired number of years prior experience in a Similar Role - 3-5 years

Method of Application:
All potential job applicants should copy link attached below and paste on a browser to Apply:

https://www4.recruitingcenter.net/Clients/popcouncil/PublicJobs/controller.cfm?jbaction=JobProfile&Job_Id=10301&esid=az

Application Deadline: Not Specified [Apply Speedily].

HWN..........a division of Tripple World Africa Network!
: 2016-03-31 | : 1127
---