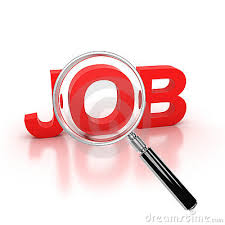 HEALTHCARE WORLD NIGERIA wish to announce that Obafemi Awolowo University Teaching Hospitals Complex (OAUTHC), Ile-Ife, Osun State - Nigeria is currently recruiting to fill the following positions:

Position 1: Pharmacist Interns: Salary: CONHESS 08 Step 2 (N1,151,989.00) Per Annum

Position 2: Physiotherapist Interns: Salary: CONHESS 08 Step 2 (N1,151,989.00) Per Annum

Position 3: Information Officer II - CONHESS 07 STEP 02

Position 4: Assistant Chief Information Officer - CONHESS 11 STEP 01

Position 5: Junior Residency Training Programme in the following specialties: Salary: CONMESS 3 Step 2 (N2,277,725.00) per annum.

SPECIALTIES REQUIRED: (Junior Residency Training Programme).
RADIOLOGY
ANAESTHESIA
CHEMICAL PATHOLOGY
COMMUNITY HEALTH
DERMATOLOGY & VENEROLOGY
EAR, NOSE AND THROAT- OTORHINOLARYNGOLOGY (ENT)
FAMILY MEDICINE (GMP)
HAEMATOLOGY & BLOOD TRANSFUSION
MEDICINE
MENTAL HEALTH
MICROBIOLOGY AND PARASITOLOGY
MORBID ANATOMY
OBSTETRICS & GYNAECOLOGY
OPHTHALMOLOGY
ORAL/MAXILLOFACIAL SURGERY
ORTHOPAEDICS
PAEDIATRICS
RESTORATIVE DENTISTRY
ORTHODONTICS & CHILD DENTISTRY
PREVENTIVE DENTISTRY
SURGERY

Job Description:
Successful candidates will be expected to perform all relevant duties in their respective departments including any periodic ones as may be assigned by the Heads of Departments.

Qualifications/Requirements:
Candidates must possess a good University Degree from a recognized institution in relevant discipline plus full registration with the relevant professional body.

Candidates must possess M.B.B.S or M.B.Ch.B degree or its equivalent qualifications plus full registration with the Medical and Dental Council of Nigeria and evidence of completion of or exemption from the NYSC.

A pass in the relevant Primary Examination of either the National Postgraduate Medical College of Nigeria or the West African Postgraduate Medical College is a pre-requisite for consideration for admission into the Training Programme in any of the specialties.

Conditions of Service:
These are similar to those obtainable in the Federal Public Service and Federal Tertiary Health institutions in Nigeria.

Method of Application:
All potential job applicants should note that Application Form is free and obtainable at Room 1.2, Establishments Department, Administration Block, OAUTHC, Ife Hospital Unit, Ile-Ife.

All completed forms with photocopies of all relevant credentials/document and Twenty (20) copies of up-to-date Curriculum Vitae should be forwarded to the office of:

The Chief Medical Director,
Obafemi Awolowo University Teaching Hospitals Complex,
P.M.B. 5538, Ile-Ife, Osun State, Nigeria.

Application Deadline: 30th September, 2015

NB: Only shortlisted candidates will be invited for interview via Mobile short message service (SMS) at a date to be made known later.

Signed:
Bola Alejo (Mrs.).
Director of Administration.
For: Chief Medical Director.

HWN............a division of Tripple World Africa Network!
: 2015-09-30 | : 888
---