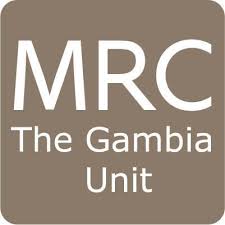 MRC Unit, The Gambia is the Medical Research Council's largest establishment conducting laboratory, field based and clinical research in a developing country. The Unit aims to improve the health of people in developing countries by contributing to the development, testing and safe adoption of interventions aimed at reducing the burden of morbidity and mortality from infectious diseases.

The Disease Control & Elimination theme has recently secured a research grant entitled "Reactive household-based self-administered treatment against residual malaria transmission (RHOST)". This project explores the concept of a community-based initiative for reactive treatment of household contacts of patients with confirmed clinical malaria as a way of significantly reducing parasite carriage in the population to near zero.

MRC Unit, The Gambia is currently recruiting to fill the following position:

Position: Research Clinician

Job Description:
Research Clinician will work for the exciting study based in North Bank Region of The Gambia.
The post holder will be based at MRC Fajara and will coordinate field and clinical activities of the research grant; village surveys to identify parasite prevalence, treatment of household members of contact clinical cases, liaise with government health system (Regional Health Teams and Village Health Workers) as well as oversee staff on the project.

Qualifications/Requirements
MB BS/MD or equivalent medical qualification.
Experience in malaria research.
Significant experience on research projects conducted in low-income countries.
Experience in data analysis.
Proven experience of managing staff.
Excellent record keeping skills.
Practical experience in the implementation and co-ordination of epidemiological studies or randomized trials.
Capacity to coordinate a complex group of studies.
Computer literate, e.g. Word, Excel, Email.
Ability to work well in a multi-disciplinary team.
Excellent inter-personal skills and a willingness to work with others to overcome problems as and when they arise.
Ability to work effectively in a multicultural environment.
Excellent written and spoken English.
Excellent communication skills.
Ability to deal sensitively with study participants and the local population.

Desirable:
MSc in Epidemiology, MPH or equivalent in a relevant discipline.
Experience in collaborative research involving laboratory determined outcomes and/or exposures.
Experience and demonstrable success in training and supervising research staff.

Salary/Remuneration:
The appointment is for 2 years and is subject to a probationary period of 6 months.
The salary will be paid in Grade 2 of MRC Unit, The Gambia's payscale at a net monthly salary of 64, 735 Gambian Dalasi. This converts to a take home pay of approximately $1,541 per month using the prevailing Dalasi/USD exchange rate. Please note that the salary will be paid in Dalasi and the USD/Dalasi rate is only given as a guide.
For displaced staff, the package will include furnished rent free accommodation, flights, contribution to school fees for children and other benefits for displaced staff.

Method of Application:
All potential job applicants should contact the Human Resources Office for an application form and a copy of the job description and person specification for the post. Completed application forms together with photocopies of qualifications should be returned to:

Human Resources Office,
Vacancy for: Research Clinician (RHOST STUDY, MRC FAJARA)
MRC Unit, Fajara,
P.O. Box 273,
Banjul, The Gambia.

Telephone: 4495442–6 & 4494072-9

E-mail: hr@mrc.gm

NB:
Only shortlisted candidates will be contacted.

Application Deadline: 31st March, 2016

HWN........a division of Tripple World Africa Network!
: 2016-03-31 | : 857
---