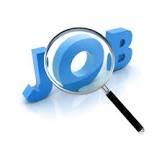 Be Better Consulting - on behalf of its client, an organization in the medical industry is currently recruiting to fill the following position:

Position: Human Resources Manager

Location: Abuja, Nigeria.

Job Type: Full Time

Job Description:
The successful candidate will be directly responsible for the overall administration, coordination, and evaluation of the Human Resources function in the organization.
The candidate will also provide strategic advice to the Medical Director on issues relating to the HR aspect of the business

Duties/Responsibilities:
Maintain relevant human resources records; keeping past and current records.
Hearing and resolving employee grievances; counseling employees and supervisors.
Motivate employees, resolve disputes and conduct performance evaluations.
Administrative duties include creating periodic reports, such as work schedules, employee payroll and budget planning.
Maintain organization staff by establishing a recruiting, testing, and interviewing program; counseling managers on candidate selection; conducting and analyzing exit interviews; recommending changes.
Implement HR initiatives as developed by the Organization during the course of service.
Provide people management advice to appropriate authority when needed.

Qualifications/Requirements:
Masters Degree plus Professional Qualification.
Candidate should be at least 35years of age.
The ideal candidate should have a minimum of 10 years work experience within an HR environment (preferably in the Medical Industry)
Excellent oral & written communication.
Human Resources Management.
Excellent IT skills (use of Microsoft office).
Excellent interpersonal skills.
Supervisory skills.
Time management skills.
Ability to be proactive and learn fast.
Result Driven.
Organized approach and ability to prioritize workload.

Method of Application:
All potential job applicants should send their CVs with subject - 'HR MANAGER' to:

recruitment@bebettergte.org

Application Deadline: 18th August, 2015.

HWN...........a division of Tripple World Africa Network!
: 2015-08-18 | : 783
---