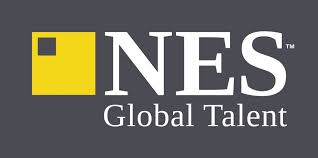 NES Global Talent provides a complete range of global talent solutions to the oil and gas, power, infrastructure, chemical, life sciences and rail sectors worldwide. Offering far more than a traditional recruitment service, our comprehensive set of guaranteed staffing solutions ranges from payroll administration to full recruitment process outsourcing. Established over 35 years ago, with more than 40 offices in 26 countries and over 500 specialist staff and discipline specific consultants, we are able to support our clients with all of their global talent requirements and our candidates with finding the best in global job opportunities.

NES Global Talent is currently recruiting to fill the following position:

Position: Health, Safety & Environment (HSE) Manager

Location: Nigeria.

Job Description:
To support company's management in the application of the Safety Management System, monitoring effectiveness and advising on changes and improvements. Provide training in safety systems as appropriate.

Duties/Responsibilities:
To continue the development of Project HSE Goals and Objectives in line with project and company HSSE MS requirements
Promote and maintain an enthusiastic HSSE culture that delivers positive commitment to, and engages all project team members;
Identify areas of HSE risk to project management;
Establish best practices, set 'on-site' annual HSE targets and ensure continuous HSE performance improvement for project development;
Ensuring all appropriate actions are taken to implement broad HSE procedures and statutory requirements
Demonstrate commitment to HSE through leadership and participation in HSE initiative.
Lead and facilitate the development and review of corporate HSE policies to support the company's HSE management system
Ensure development and implementation of effective emergency response plans.
Overall management of the HSE department, day to day operations, ensuring teamwork, high performance standards and targets are met.
Support engineering, construction, commissioning and operations teams with HSE guidance;
Ensure that all Environmental considerations and requirements are adopted and that the correct permits are in place for all project activities;
Establish a culture of management leadership & commitment to HSE and lead the HSE improvement;
Manage and lead the HSE continuous improvement to ensure outstanding HSE performance;
Identify areas of HSE risk to project management;
Development, review and audit HSE policies, programmes and procedures
Incident prevention and investigation and sharing lessons learnt
Perform all duties ancillary to the role of a HSE manager.

Safety Responsibilities:
Strict compliance with company policy and procedures
Help in promoting a safety culture amongst rig crew
Promote Hazard Identification/ recognition process among rig crew
Participate in safety programs and drills where necessary

Method of Application:
All potential job applicants should click on link attached below to Apply:

NES Global Talent Job Application Link

Application Deadline: Not Specified [Apply Speedily]

HWN........ a division of Tripple World Africa Network!
: 2015-10-31 | : 973
---