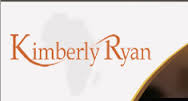 Kimberly Ryan on behalf of its client, a product of a joint venture between public and private sector companies operating gas pipelines transporting gas across 4 countries in the West African sub region is looking to recruit well qualified, driven and motivated individuals to join their dynamic multicultural work farce to work towards achieving their business objectives.

Kimberly Ryan is currently recruiting professionals from Nigeria, Ghana, Togo and Benin to fill the following position:
Position: Health, Environment & Safety (HSE) Specialist

Location: Accra, Ghana.

Reports To: Health Environment & Safety Manager

Duties/Responsibilities:
Monitor and ensure compliance with the HES Management System:
Monitor compliance with Safe Operating Procedures developed by Company for assigned locations.
Participate in HES audits and inspections of WAPCo facilities.
Organizing and Coordinating HES Programs and Activities:
Coordinate Monthly Safety Meetings at assigned locations.
awareness, provide training and ensure compliance with Behaviour Based Safety (BBS) program in assigned locations.

Monitoring and Reporting HES Performance:
Track, analyse and report incidents monthly for assigned locations.
Monitor field compliance with national HES regulations and World Bank Safeguard requirements and provide quarterly reports.

Implement the Emergency Response Program:
Review Emergency Response plans and recommend improvements and updates.
Identify and recommend appropriate Emergency Response training for staff.

Qualifications/Requirements:
Knowledge/Skills:
A degree in Engineering, preferably Mechanical / Chemical Engineering or a degree in the Sciences, i.e., Physics, Chemistry or Biology with 2 to 3 years experience 2 of which should be relevant or HND with 5 years' experience, 3 of which should be relevant.
An advanced degree in MSC in Oil and Gas Management will be an advantage
Versed in HES metrics and analysis
Knowledge in Operational Excellence Management Systems (OEMS)
Knowledge in lifting & Rigging Operations, confined space entry and working at height
Capable of interpreting Piping & instrumentation Diagrams (P& ID)
A very sound knowledge of gas pipeline operations
Versed in Process safety: MOC, Overrides, SCE and Risk Management
Knowledge in environmental stewardship: EIA, EES and EMP
Prior work experience in Togo and Ghana (knowledgeable with environment, government agency and culture)
Strong Communications and Interpersonal Skills
Proficient in the use of various Desktop applications.

Method of Application:
All potential job applicants should send their CVs and applications to the respective email addresses stated below:

Nigerian Candidates: emgr@kimberly-ryan.net

Ghanaian candidates: cvs@laineservices.com

Togolese & Beninoise candidates: sogecbenin@gmail.com

NB:
All applications and resume should be in English.
Only shortlisted candidates will be conducted.

Application Deadline: 22nd December, 2015.

HWN.........a division of Tripple World Africa Network!
: 2015-12-22 | : 842
---