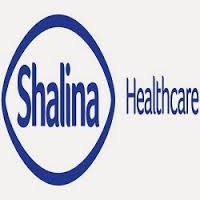 Shalina Healthcare is a market leader in making quality healthcare and pharmaceutical products affordable and available across Sub-Saharan Africa. We achieve this by sourcing globally from WHO approved production facilities and by focusing on our first-class distribution expertise.

We operate an integrated supply chain, from manufacturing/sourcing our own products, marketing and distributing our own brands through our own depots and distribution networks in Sub-Saharan Africa. We believe this significantly differentiates us from our competitors, as we are able to control costs more tightly enabling us to affordable pricing model, yet supplying only the highest quality products.

Shalina Healthcare is currently recruiting to fill the following position:

Position: Regional Sales manager

Location: Lagos State - Nigeria.

Employment Type: Full-time

Job Description:
Ensure the target set for the month is split up into distributors and achieve the same by focusing on their secondary sales
Draw up the sales rep territories and ensure it is covered as per the plan
Launch new products and ensure range selling improves resulting in higher sales
Expand the distribution network so as to achieve product penetration in entire Lagos
Work extensively with reps to improve their effectiveness
Coaching, Counseling, Training the sales reps to improve productivity every month
Competition and market feedback, conducting periodic market surveys
Submit daily, weekly and monthly reports as per company norms

Qualifications/Requirements:
B .Pharm/BSc Life Sciences
Nigerian National with 5 years experience in a managerial position in a multinational pharmaceutical company, preferably with Lagos Experience.
Good communication and presentation skills, aggressive, good leadership and interpersonal skills, good man management skills.

Method of Application:
All potential job applicants should copy link attached below and paste on a browser to Apply:

https://www.linkedin.com/jobs2/view/91709985?trk=vsrp_jobs_res_name&trkInfo=VSRPsearchId%3A2275102231449472449517%2CVSRPtargetId%3A91709985%2CVSRPcmpt%3Aprimary

Application Deadline: Not Specified [Apply Speedily].

HWN............a division of Tripple World Africa Network!
: 2015-12-31 | : 779
---