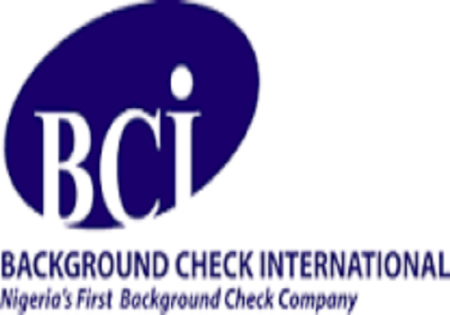 Background Check International is the Leading player in the background check industry in Nigeria and the 1st Africa member of (napbs) National Association of Professional Background Screeners, USA.

Background Check International is currently recruiting to fill the following positions:

Position 1: Medical Doctors

Locations: Abuja, Enugu, Lagos, States - Nigeria.

Job Description:
Conducting regular patient check-ups
Diagnosing any ailments
Prescribing medication
Providing advice to people on staying healthy
Referring patients to specialists and consultants in hospital departments.

Qualifications/Requirements:
Minimum of a degree-MBBS
Must be computer literate
Must possess NYSC Discharge Certificate or Letter of Exemption from NYSC at the time of applying.
Must possess certificates of full registration with their respective statutory professional bodies in Nigeria where applicable.
Applicants should be between 25 and 37 years of age.
When applying indicate the location you are applying for.

Method of Application:
All potential job applicants should send their CVs and applications to:

careers@bcilimited.com

Application Deadline: 31st January, 2016

HWN..........a division of Tripple World Africa Network!
: 2016-01-31 | : 850
---