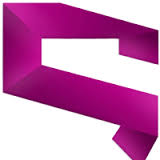 Sigma Consult is a key player in business consulting and advisory services within Nigeria with focus on the healthcare industry.
Sigma Consult on behalf of its client is currently recruiting to fill the following position:

Position: Laboratory Technician

Job Description:
Performing laboratory tests in order to produce reliable and precise data to support scientific investigations.
Carrying out routine tasks accurately and following strict methodologies to carry out analyses
Preparing specimens and samples;
Constructing, maintaining and operating standard laboratory equipment, for example centrifuges, titrators, pipetting machines and pH meters
Ensuring the laboratory is well-stocked and resourced
Recording and sometimes interpreting results to present to senior colleagues
Using computers and performing mathematical calculations for the preparation of graphs
Keeping up to date with technical developments, especially those which can save time and improve reliability
Conducting searches on identified topics relevant to the research
Following and ensuring strict safety procedures and safety checks.

Method of Application:
All potential job applicants should send their CVs and applications to:

hr@sigmaconsult.com.ng

Application Deadline: 10th March, 2016

HWN.........a division of Tripple World Africa Network!
: 2016-03-10 | : 735
---