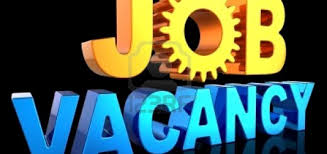 SOM Phytopharma India Limited is a research based Agri Biotech company based at Hyderabad, India. The Company is focused on bio solutions for crops, soils, animals, humans and environment. All the bio solution products for agriculture are registered by Agri Life division. Botanical origin BioPesticides, Microbial origin BioPesticides, BioFertilizers, & Bio Agri Inputs are the products of Agri Life. Bio solution products for animal health are registered by Bio Ops division. Probiotics, Environment Management Microbes & bio Medical Products are the products of Bio Ops.



SOM Phytopharma (India) Limited is currently recruiting to fill the following position:



Position: Business Development Manager (BDM)



Location: Abuja, Nigeria.



Qualifications/requirements:

Candidates with B.Sc./MBA Biological Sciences, Pharmacology, Vet Medicine, Agronomy qualification

A minimum of 2-5years experience



Method of Application:

All potential job applicants should forward their CVs and pplication letters to the company Secretary at:



SOM Phytopharma India Limited.

P.M.B 63 Garki, Abuja,

Nigeria.



Or Send Via Email To:



somphyto@gmail.com



Application Deadline: 14th March, 2016.



HWN..........a division of Tripple World Africa Network!
: 2016-03-14 | : 1135
---