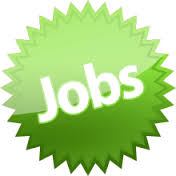 BlueChip Consulting Group on behalf of its client, a foremost pharmaceutical company in Nigeria, due to business growth & expansion is currently recruiting to fill the following position:

Position: Medical Sales Representatives (MSR)

Location: 36 States Across Nigeria.

Qualifications/Requirements:
B.Sc. degree in Pharmacy, Pharmacology, Physiology & Biochemistry from a reputable university in Nigeria.
Be prepared for the pressure of a sales job and desirous of success .
Be ready to work tirelessly to achieve assigned sales target .
Must be eloquent, persuasive and have a enviable communication skill.
Be able to drive and be ready to travel.
Know preferred location & have a place to reside in such city.

Salary/Remuneration/Bonus:
The position offers a reward package that rank among the best in the industry with outstanding performance being duly rewarded regularly.

Method of Application:
All potential job applicants should apply with a copy of their curriculum vitae (CV) attached and sent online to the email address as outlined below. The subject of the email should be the position-in-view and the preferred location. (e.g. Application for the Position of Medical Sales Representative- BENIN).

All applications should be sent to:

The Recruitment Manager
BlueChip Consulting,
Lagos state, Nigeria .

Email: bluechipcareers@yahoo.com

Application Deadline: 12th May, 2015

HWN...........a division of Tripple World Africa Network!
: 2015-05-12 | : 795
---