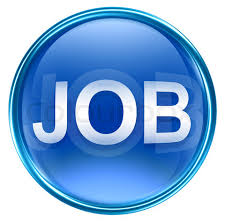 Exagon Pharmaceuticals (Nig) Limited is a Limited Liability company that commenced business in February 2013 though it was incorporated on the 20th of August, 2010 as a pharmaceutical company with a board that has a vast experience in importation, distribution and marketing of pharmaceuticals, medical devices and other healthcare products in Nigeria.

Exagon pharmaceuticals (Nig) Limited is currently recruiting to fill the following position:

Position: Medical Representatives

Locations: Akwa Ibom, Benue, Cross River, Kaduna, Nassarawa, Ogun, Plateau, Sokoto States - Nigeria.

Duties/Responsibilities:
Detail, promote and generate demand for company's products in hospitals and pharmacies.
Sales of products in various registered outlets

Qualifications/Requirements:
B. Pharm or a degree in other health sciences ( biochemistry, pharmacology, microbiology etc).
Fresh graduates are strongly encouraged to apply.
Excellent communication skills.

Salary/Remuneration:
₦60,000.00 ‐ ₦100,000.00/Month

Method of Application:
All potential job applicants should send their CVs and applications to:

recruitment@exagonpharm.com

Application Deadline: 30th June, 2015

HWN.............a division of Tripple World Africa Network!
: 2015-06-30 | : 969
---