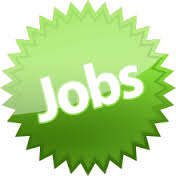 Crestmed Pharmacy, a fast growing retail Pharmacy situated in Akute (a suburb of Lagos neighbor hood ishaga Ojodu) that provides professional Pharma care to its host community and environs. We are recognize for Quality, Excellence and Professionalism.

As part of Crestmed Pharmacy effort to sustain its vision, we are currently recruiting to fill the following positions:

Position 1: Pharmacist Manager/Operations.

Job Description:
Shall report directly to the CEO/Pharmacist Director
Ensure the smooth running of the premises
Supervise and manager supportive staff and locum Pharmacist.
Ensure Proper management of the inventory and the inventory manager.
Amongst others

Position 2: Locum Pharmacist

Method of Application:
All potential job applicants should send their CVs and applications to:

crestmed@gmail.com

Application Deadline: 27th July, 2015

DWN..........a division of Tripple World Africa Network!
: 2015-07-27 | : 858
---