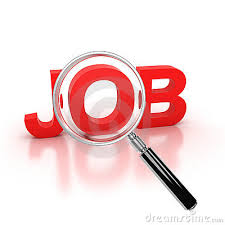 Gilead Pharmaceutical Limited, is currently recruiting to fill the following position:

Position; Medical Director

Location: Lagos State - Nigeria.

Job Description:
The Medical Director position will be responsible for upgrading and maintaining the quality of medical care provided by health workers in the facility as follows, Makes regular ward rounds, special teaching rounds and inspection tours to observe professional services given and the enforcement of hospital regulations.
Assists in the supervision necessary to maintain high standards of general medical care and treatment in the hospital.
Supervises the work of all medical staff and assists in the coordination of their activities with those of nursing, clinical and other auxiliary services.
Arranges as necessary for consultation on difficult cases with medical authorities outside the hospital.
Examines and treats patients requiring more difficult forms of medical treatment.
Serves as a consultant to staff members on unusual or difficult medical problems.
Trains and evaluates the performance of hospital staff and takes or recommends appropriate action.
Assigns medical staff to shifts and posts including officer of the day and weekend duty Providing specialist clinics for specific conditions or for certain groups in the community i.e newborns immunizations, Hypertension, Diabetic Refer Patients in case of problems which cannot be solved at his/her level.
The Medical officer will be required to make key decisions on referral of patients from the Hospital to other facilities.
Review clinical records of patients to assure their adequate and proper administration, Ensure health education is undertaken periodically at the facility for the medical staff and maintain a portfolio of CPD activities.
Proper Management of relations with the overseas medical volunteers and ensuring that the periodic surgical interventions are professionally handled.
Plans and reviews the instruction of assigned residents, interns and other students.
Presents recommendation to the Senior Management Team SMT) on such matters as hospital policy, new forms of treatment, the need for equipment, facilities, Personnel and budgeting.

Qualifications/Requirements:
Medical Doctor with Post Basic Training in relevant fields.
More than 3 years of experience preferably in Managerial positions.
Be registered by the Medical Board and possess a valid practicing certificate.

Method of Application:
All potential job applicants should send their CVs and applications to:

gileadpharm@gmail.com

NB: Only shortlisted applicants will be contacted.

Application Deadline: 28th November, 2015.

HWN.........a division of Tripple World Africa Network!
: 2015-11-28 | : 950
---