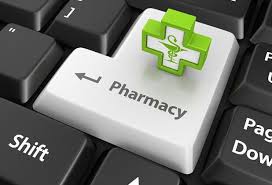 Wellmart Pharmacy is a fast growing retail pharmacy that provides drugs and health products to the community by rendering professional services to improve the quality of life of the society.

Wellmart Pharmacy is currently recruiting to fill the following position:

Position: Locum Pharmacist

Locations: Olowoira, Ojodu Alapere, Ketu - Lagos State, Nigeria.

Working Hours: 5:00p.m. – 9:00p.m. (Week days and alternate weekends).

Reports To: Superintendent pharmacists

Job Description:
A Locum Pharmacist assists the Community Pharmacist to manage the pharmacy in implementing the company's sales and marketing strategies to achieve sales target for the assigned products.

Duties/Responsibilities:
Assist the full time pharmacist in implementing all operational procedures in the pharmacy
Attend to customers and dispense appropriate medicines as necessary
Drive the medication use review process and ensure that all records are properly kept
Ensure that all financial targets are met
Ensure all patients are properly counselled and all medications leaving the pharmacy are properly labelled.
Supervise the accurate recording of daily sales and ensuring the records tally with actual sales
Drive the customer management process to ensure all customers are satisfied.

Qualifications/Requirements:
B. Pharm/ Pharm
Minimum of one (1) year in retail pharmacy
Knowledge of Rational use of drugs, drug interaction, health advisory services
Legal and ethical responsibilities in provision of pharmacy services
Flexibility – ability to provide relief and cover, with minimal notice
Highly organised
Maturity
Attentiveness
Patience and Empathy
Responsibility
Excellent interpersonal skills
Verbal communication skills
Confidence
Commercial awareness
Passionate, self-motivated and innovative pharmacist.

Method of Application:
All potential job applicants should send their CVs and applications to:

hr.wellmart@gmail.com

NB:
Quote the reference number "CPHM/WLM/0716" as subject of the email.
Only qualified candidates that meet the selection criteria will be contacted.

Application Deadline: 17th February, 2016

HWN..........a division of Tripple World Africa Network!
: 2016-02-17 | : 792
---