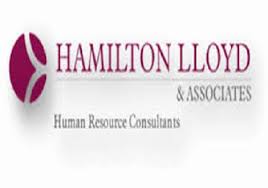 Hamilton Lloyd and Associates on behalf of its client, a start - up pharmacy chain with focus on the retail and dispensing of local and imported drugs and health care product is currently recruiting to fill the following position:

Position: Head Pharmacist

Location: Lagos State - Nigeria.

Job Description:
The Head Pharmacist shall be responsible for the overall accountability for the delivery of all pharmacy services and operations for the Health Services Agency including systems, procedures, purchasing, and vendor liaison and staff supervision.

Duties/Responsibilities:
Coordinates activities with other department on all operation issues.
Orients the medical and nursing team on all drugs related issues.
Manage rejected claims, conducts gross margin analysis and generates reports for management.
Checks the validity each drug's being distributed and sold and verifies dates of manufacturing and expiration.
Assists customers or patients on medications to buy, whether it's generic or branded.
Does other basic tasks of pharmacist if needed.
Ensure availability of all pharmaceutical needs in order to attend all the necessity of their patients.
Plans, organizes and coordinates pharmacy services and operations; selects, trains, schedules and evaluates professional and support staff.
Develops and recommends policies, procedures, rules and protocols for pharmacy services and implements as approved.
Develops and manages the program budget; keeps abreast of changes in legislation pertaining to program issues and implements changes in pharmacy services as required;
Monitors new drugs available on the market and local medical trends to determine pharmaceutical needs for new or continuing programs.
Assesses inventory needs, develops bid list and recommends manufacturers/suppliers to implement a cost effective pharmaceutical program.
Maintains accurate records of prescriptions dispensed; orders, receives and stores pharmaceutical supplies; consults with physicians and staff to clarify medication orders.

Qualification/Requirements:
University Degree in Pharmaceutical courses.
Minimum 6 - 8 years of relevant working experience
Additional Skills:
Pharmacy expert with understanding of medicines/brands for different types of customer.
Strategic thinker with ability to think through on how to build first stores and scale to over 50 stores and behold.
Entrepreneurial mindset with appetite to build a business and work in a start-up environment.
Ability to design training programs and train fellow pharmacists and other staff.
Become the face of the business interacting with regulators and pharmaceutical societies (PCN and PSN).
Embodies our values and focus on transforming the nation and saving lives through healthcare development.

Method of Application:
Interested and qualified candidates should forward their CV's to:

angel@hamiltonlloydandassociates.com

NB:
Quote the position applied for as subject of the email.
Only successful candidates will be contacted.

Application Deadline: 29th February, 2016

HWN.......a division of Tripple World Africa Network!
: 2016-02-25 | : 1184
---