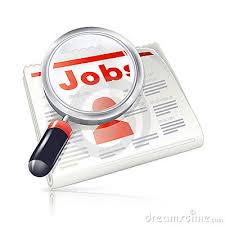 Iduna Specialist Hospital situated in Lagos State - Nigeria is currently recruiting to fill the following position:

Position: Medical Officer

Duties/Responsibilities
The Medical Officer will organize the dispensary, outpatient department and will allot duties to the ancillary staff to ensure smooth running
He/she will make suitable arrangements for the distribution of work in the treatment of emergency cases which come outside the normal hours.
He/she will organize laboratory services for cases where necessary and within the scope of his laboratory for proper diagnosis of doubtful cases.
He/she will make arrangements for rendering services for the treatment of minor ailments at community level and at the PHC through the Health Assistants, Health Workers and others.

Qualifications/Requirements:
MBBS certificate
Valid practicing license.
A minimum of 3 years work experience.

Method of Application:
All potential job applicants should submit their CVs and applications at:

Iduna Specialist Hospital.
1A, Takoradi Road,
G.R.A, Apapa,
Lagos state,
Nigeria

Application Deadline: 5th June, 2015

HWN.........a division of Tripple World Africa Network!
: 2015-06-05 | : 1016
---