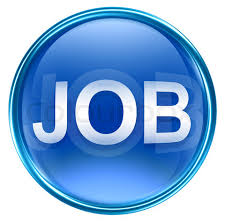 Limi Hospital Ltd situated in Abuja - Nigeria founded in 1982, is a renowned patient-centered hospital located in the Central Business District (CBD) of Abuja and aims to provide excellent preventive, diagnostic and therapeutic care by utilizing innovative cutting edge technology and well trained people who love people.

Limi Hospital Ltd is currently recruiting to fill the following position:

Position: Consultant Paediatrician.

Job Type: Full Time.

Job Description:
Emergency Paediatric Care
Inpatient Management of Patients
Paediatric Out-patient Clinic Management
Neonatology
Academic Learning and Teaching activities limited to scope of practice
Annual Research and Publications in relevant practice journals

Qualifications/Requirements:
A Medical Doctor duly registered with Medical and Dental Council of Nigeria (MDCN) with relevant working experience.
Should possess a Fellowship in National Postgraduate Medical College and/or West African College of Paediatrics and should be registered or registrable as a Consultant in Nigeria according to relevant MDCN guidelines.
Candidate should have sound relevant knowledge in Paediatrics, well-versed in Modern Evidence based Paediatric Practice and Patient centered care, Possess good communication skills and etiquette, able to work in a team while in a learning environment.

Method of Application:
All potential job applicants should send an application letter and a detailed CV (in WORD or PDF format) inclusive of Names and Contact details of referees to either of the email addresses stated below:

info@limihospital.org

limihospital@yahoo.com

Application Deadline: 11th August, 2015.

HWN...........a division of Tripple World Africa Network!
: 2015-08-11 | : 1201
---