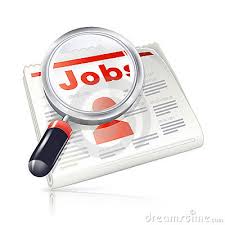 Ronsberger Health Maintenance Organisation - is a reputable Healthcare services group, involved in the management of hospitals, clinics, community health plan, Health Management Organization (HMO), and provision of capacity building support to the health care sector at the national level.

Ronsberger Health Maintenance Organisation on behalf of its client, MEDICOVER SPECIALIST HOSPITAL situated in Abuja - Nigeria is currently recruiting to fill the following positions:

Position 1 Medical Officers

Job Description:
This position will report to the management of the company. Successful candidate will be responsible for training members on product use and provide counseling and medical consultation. S/He will also be responsible for planning and implementing various update trainings and product presentations.

Qualifications/Requirements:
First degree in Medicine and Surgery.
A minimum of two (2) years experience in a hospital environment or other related health institution.
MUST be registered with MDCN.
Must have a good understanding of patho-physiology of diseases and emerging advances in integrative medicine
Experience in planning and facilitation of training sessions.
Must have good oral, analytical, interpretive and written comprehension skills, strong management skills and willingness to train.
Must have strong customer orientation and loyalty for long term sustainability.
Candidate is expected to possess excellent communication skills

Position 2: Nurses

Job Description:
Observing and reporting on patient's condition
Providing nursing care, e.g. preparing for operation
Recording pulse and temperature
Administering drugs and other medicines.

Qualifications/Requirements:
B.Sc (Nursing) or General Nursing Certificate or Midwifery Certificate or
Psychiatric Nursing (RPN)
A minimum of 3 years work experience with a recognized Hospital/Clinic.

Position 3: Pharmacy Assistant

Job Description:
Prepares medications by reviewing and interpreting physician orders; detecting therapeutic incompatibilities
Dispenses medications by compounding, packaging and labeling pharmaceuticals.
Control medications by monitoring drug therapies; advising interventions.
Complete pharmacy operational requirements by organizing work flow; verifying preparation and labeling of pharmaceuticals; verifying order entries, charges, and inspections.
Provides pharmacological information by answering questions and requests of health care professionals; counseling patients on drug therapies.

Qualifications/Requirements:
Pharmacy Technician Certificate or any other certificate from a recognized institution.
A minimum of 3 years work experience with a reputable Hospital.
Analyzing Information, Administering Medication, Judgment, Verbal Communication, Pharmacology, Managing Processes, Legal Compliance, Productivity, Quality Focus and attention to Details.

Method of Application:
All potential job applicants should click on link attached below to Apply:

Medicover Specialist Hospital (Ronsberger HMO) Job Application Link

Application Deadline: 10th October, 2015

HWN.........a division of Tripple World Africa Network!
: 2015-10-10 | : 995
---