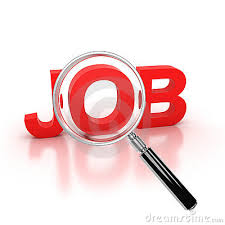 Prince And Princess Hospital is currently recruiting to fill the following position:

Position: Matron

Location: Lagos State - Nigeria.

Job Description:
To manage the delivery of all nursing aspects of the agreed outputs for their area of responsibility as set out in the performance contract
Ensure patients are cared for in a clean and safe environment taking remedial action if standards are not maintained.
Ensure all research nurses and clinical researchers are trained in good clinical practice.
Ensure all research nurses understand and adhere to the research protocols they are working with.
Ensure all research nurses and researchers understand the specific adverse event reporting mechanisms for their studies.
Be champions for driving the infection prevention and control agenda and challenging poor practice.
Manage and respond to complaints and adverse incidents.
Undertake root cause analysis and develop action plans, ensuring that this leads to change in practice.
Establish and maintain effective communication with patients, relatives and staff to contribute to the active resolution of potentially complex situations, conflicts and issues.
Lead on the implementation of patient safety strategies such as Standard tool Kits, Saving Lives and Clinical Indicators.
Share best practice and drive improvements in patient care through the clinical indicator meeting and Matrons' Forum.
In conjunction with the Head of Nursing, the Matron will be responsible for monitoring and maintaining excellent clinical standards within clinical teams.
The Matron will act as the head of all the Nurses and control, supervise, organize and coordinates the operations of the nurses activities, to correct, instill discipline whenever there is any lapses among the nurses.

Qualifications/Requirements:
RN, RM certificates.
Valid practicing license.
Excellent communication and interpersonal skills.

Salary/Remuneration:
N75, 000 - N100, 000/Month.

Method of Application:
All potential job applicants should submit their CVs and applications at:

Prince And Princess Hospital .
191, Ojo Road,
By Ligali B/Stop,
Ajegunle, Apapa,
Lagos State - Nigeria.

Alternatively Submit At;

Prince And Princess Hospital.
1st Avenue, 12 Road Gowon Estate,
Egbeda, Lagos State, Nigeria.

Or Send To E-mail Address Stated Below;

pphospital@yahoo.com

Application Deadline: 30th July, 2015

DWN...........a division of Tripple World Africa Network!
: 2015-07-30 | : 1779
---