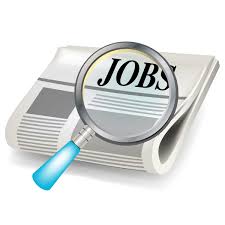 The American University of Nigeria (AUN) situated in Yola, Adamawa state - Nigeria is currently recruiting to fill the following position:

Position: Nurse

Job Type: Full Time (Permanent Position)

Location: Adamawa State - Nigeria.

Job Description:
The Nurses at the AUN Clinic shall work with the team at the clinic directly under the Chief Administrator AUN Clinic to provide clinical and medical support for the doctor and to the patients at the AUN Clinic to ensure the Health & Wellness of students and all other members of the AUN Community. This is a full time position.

Qualifications/Requirements:
Nursing Certificate
Valid License to practice/Nursing registration
One(1) to three (3) years of direct work experience
Basic Nursing Ethic
Ability to undertake self-directed tasks when necessary.
Flexible with time.
Ability to learn
Attention to detail
Capacity to prioritize by assessing situations to determine urgency.
Other requirements, abilities for the position:
Skill in developing and maintaining effective working relationships.
Ability to maintain a high level of accuracy and confidentiality.
Knowledge of and ability to apply professional medical principles, procedures, and techniques
Knowledge of pharmacological agents used in patient treatment
Effective verbal and written communication skills along with proper
telephone etiquette
Tactfulness and professionalism

Salary/Remuneration/Benefits:
Salary and benefits are commensurate with experience and job classification as approved by the University.

Method of Application:
All potential job applicants should submit their resumes, cover letters and references to:

recruitment@aun.edu.ng

NB: The position being applied for should be the subject of the email. Only shortlisted candidates will be contacted.
AUN is an equal opportunity employer and strives to provide a culturally diverse workforce; we do not discriminate in employment on the basis of race creed, colour, nationality, origin, age, sex, religion and marital status.

Application Deadline: 17th April, 2015

HWN...........a division of Tripple World Africa Network!
: 2015-04-17 | : 1053
---