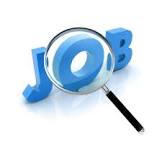 Federal University, Kashere, Gombe State - Nigeria, is currently recruiting to fill the following position:

Position: Senior Medical Officer - CONUNASS 11

Department: Health Centre

Qualifications/Requirements:
Candidates should possess an MBBS plus three (3) years Residency/Post housemanship experience; or
MBBA Plus diploma in a medically related discipline.
Membership of Medical & Dental Council of Nigeria is required.
All Candidates must possess NYSC Discharge Certificate or Exemption Certificate of Exclusion where applicable;
Candidates who are awaiting results may not be considered and need not apply,
Computer literacy is required for all advertised positions

Salary/Remuneration:
Salaries and Allowances attached to the vacancies are the same with the approved Salary Scheme for Federal Universities in Nigeria.

Method of Application:
All potential job applicants should forward fifteen (15) word-processed applications and fifteen (15) copies of detailed Curriculum Vitae (CV) with copies of credentials by post to:

The Registrar, Federal University,
Kashere, P.M.B. 1082,
Gombe State, Nigeria.

I. Full Name (Surname first in capital letters);
ii. Place and Date of Birth
iii. Nationality
iv. State of Original & Local Government Area;
v. Permanent Home Address
vi. Present Postal Address/GSM Numbers/E-mail Address
vii. Marital Status,
viii. Number and Ages of Children (if any);
ix. Educational Institutions Attended with Dates
x. Academic Qualifications Obtained with Dates
xi. Professional Qualifications Obtained with Dates
xii. Working Experience including full details of former and present post(s)
xiii. Full details of teaching and research experience and service to the Nation and immediate community where applicable.
xiv. List of Publication where applicable
xv. Honours/Distinctions
xvi. Extra-Curricular Activities
xvii. Position applied for
xvii. Name and Addresses of three referees

NB:
Candidates submission should be forwarded in an envelope which should have the position applied clearly indicated on its left-hand corner.
Candidates should also request their three Referees to send reports on them, under confidential cover, direct to the Registrar, Federal University Kashere.

The referees should also be informed to indicate the position and departments applied for.

Application Deadline: 4th June, 2015

Signed:
[Dr. Abubakar Aliyu Bafeto]

HWN...........a division of Tripple World Africa Network!
: 2015-06-04 | : 927
---