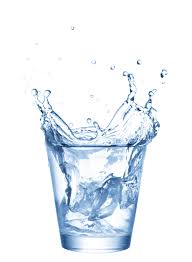 A medical consultant, Dr. Osuagwu Magnus, has said constant drinking of cold water has adverse effect on humans' heart and digestive systems.
Magnus, who works with the Dalhatu Araf Specialist Hospital (DASH) in Lafia, Nasarawa State, stated this on Wednesday.
He said drinking of cold water is good during heat period, but its excessive intake can have negative impact on the heart and the digestive system, hence the need to reduce consumption.
Drinking cold water has a way of bringing down the body temperature.
It has a way of slowing down the heart. It causes the blood to clot. That means the blood becomes thick and not able to flow freely through the organs, he said.
The consultant said the normal human body was accustomed to 34 degrees Celsius and 37 degrees Celsius.
He noted that those who regularly consume cold water "may experience shock which can lead to some diseases due to the sudden change in temperature levels.
Magnus also advised Nigerians to avoid extreme hot temperature which according to him was not good to human body.
He also advocated for a housing policy that would discourage construction of poorly ventilated houses in the country
Source: NAN, HWN AFRICA.
: 2017-03-04 17:45:03 | : 675
---